January 13, 2020: Last Chance To Raid The Holiday Vault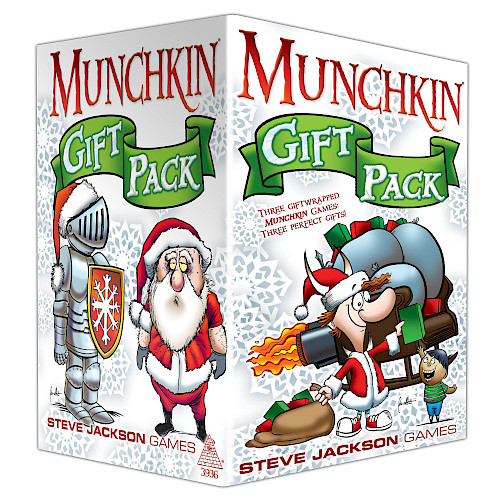 Here at SJ Games, we like the winter holiday season so much that we never want it to end. But it wouldn't be special if the holidays lasted year round, so we put all of our special holiday-themed games and loot in a vault most of the year.
We'll be slamming the vault door closed this Friday, January 17, so you have this week to go to Warehouse 23 to order games such as Munchkin Christmas Lite or other gear such as the Munchkin Yule Log. Or do all your holiday shopping at once with the Munchkin Gift Pack! If you miss this window, you'll have to wait until we open the vault again next fall!
Of course, it's very possible that Santa's elves have stashed some copies of these games at your Friendly Local Game Store, where you may be able to celebrate Christmas whenever you want. Stockings not included.
Share this post!