August 10, 2019: Get Your Munchkin Collection In Gear!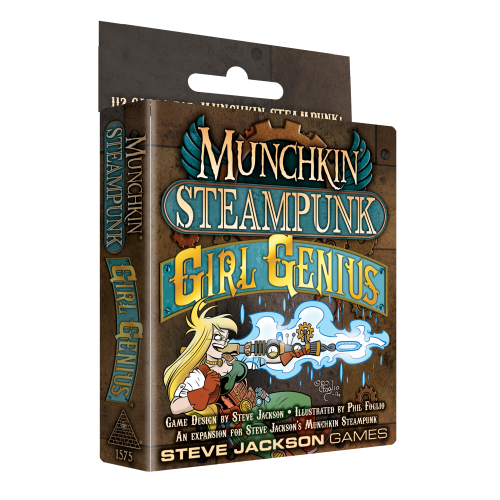 Does your Munchkin game need more brass, oil, and steam? Of course it does! Go back to the Victorian era we all wish we had with Munchkin Steampunk, available now at Warehouse 23 and fine game stores everywhere. Be an Explorer, Mechanic, Officer, or Tycoon as you bash monsters all the way up to Robot Queen Victoria herself!
Also on store shelves and available now on Warehouse 23 is Munchkin Steampunk: Girl Genius, the official Munchkin adaptation of Studio Foglio's long-running, fan-favorite webcomic. Join Agatha Heterodyne and her unusual crew as they sail the skies, watching for Geisters and trying to locate Sparks to help them on their quest. (Thanks to our Kickstarter backers who made this set possible!)
Share this post!