February 25, 2020: It's A Bird! It's A Plane! It's A Munchkin Game!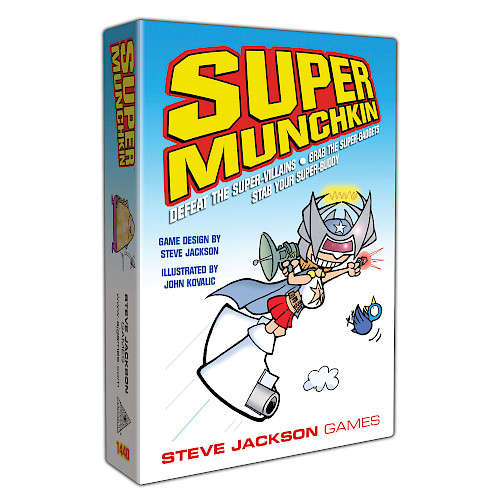 Not all of us are blessed with superpowers, but you and your friends can get a taste of what they would feel like with Super Munchkin. Become a Mutant, Techno, Mystic, or Exotic, with weird powers including Flatness, Flight, Flames, and even some that don't begin with FL! Fight fearsome foes such as The Big Boss, Doctor Deathbreath, and even . . . The Punster. (He's in italics because he's got a different slant on supervillainy.)
You can get Super Munchkin in the classic version with John Kovalic artwork . . . or in your choice of Guest Artist Editions: one by Art Baltazar and one by Lar deSouza! (Heck, get 'em both! Collect all the variants! It works for the comics . . .) And pick up the expansion, The Narrow S Cape, for even more super cards to mix into your super game!
Head over to Warehouse 23 today for all of our Super Munchkin swag!
Share this post!