June 11, 2023: Munchkin 2 – Unnatural Axe Is Coming To Munchkin Digital
Earlier this year, Dire Wolf delighted Munchkin fans with their cross-platform multiplayer video game adaptation of everyone's favorite backstabbing dungeon adventure classic. And now, the game is getting its first expansion!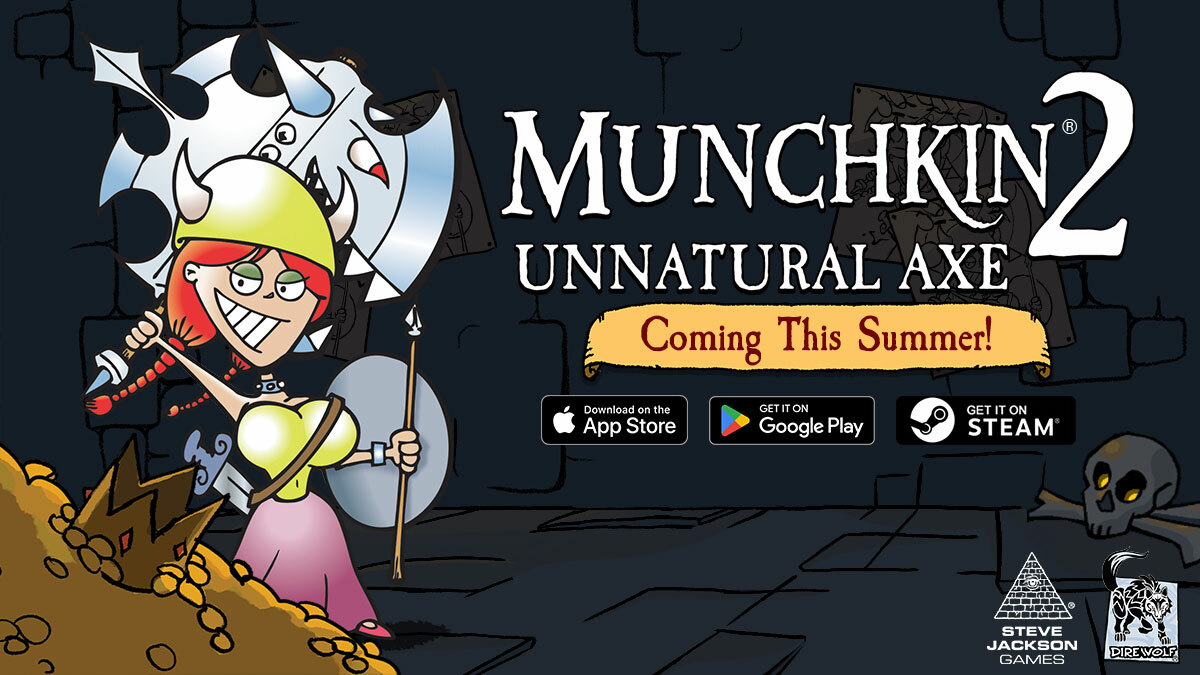 In addition to the 112 cards from Munchkin 2 – Unnatural Axe, the expansion will add 14 new in-game achievements, allowing fans to gloat over their Munchkin exploits digitally as well as in person. And rumor has it there may be more where this came from . . .
Tell us in the forums: which Munchkin card would YOU most like to see in digital form?
Share this post!