June 4, 2020: Skool Is In Session!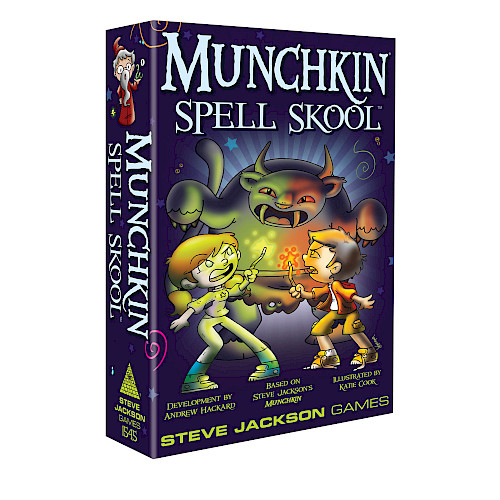 Munchkin heads back to the classroom with a game about fledgling wizards and warlocks learning their craft while avoiding danger at a shockingly violent magical academy.
In Munchkin Spell Skool, three or four people explore the grounds, fight monsters of all shapes and sizes, and collect magical trinkets on their way to graduation (or at least survival). Be the first to Level 10 to get your degree at the top of your class!
Designed by the confounding Andrew Hackard and illustrated by the enchanting Katie Cook, Munchkin Spell Skool is available from your local game store . . . or, if they can't get it, directly from us at Warehouse 23. Grab-n-go Munchkinicus!
Share this post!