September 2, 2019: Munchkin Pathfinder 3 Preorders Are Open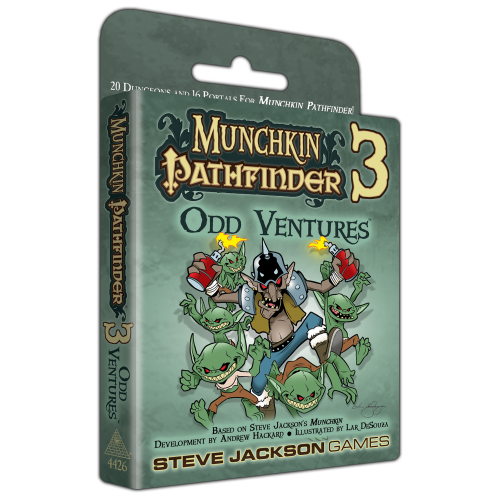 If you missed the Munchkin Pathfinder 3 Quickstarter last week, fear not – you have a second chance! Warehouse 23 preorders for Munchkin Pathfinder 3, the Kill-O-Meter, and the Goblin Dice are now open. We're taking orders for overseas shipments as well, so everyone outside the U.S. who couldn't back the crowdfunding campaign will be able to order directly from us. Preorders will ship after our Kickstarter fulfillment.
We're also offering the 12 new cards from the third printing of Munchkin Pathfinder Deluxe. They add the iconic heroes from the Pathfinder Playtest Edition as Allies to your Munchkin Pathfinder game.
Preorders will close September 30. Don't miss out!
Share this post!