September 5, 2019: Need Zombie Pawns?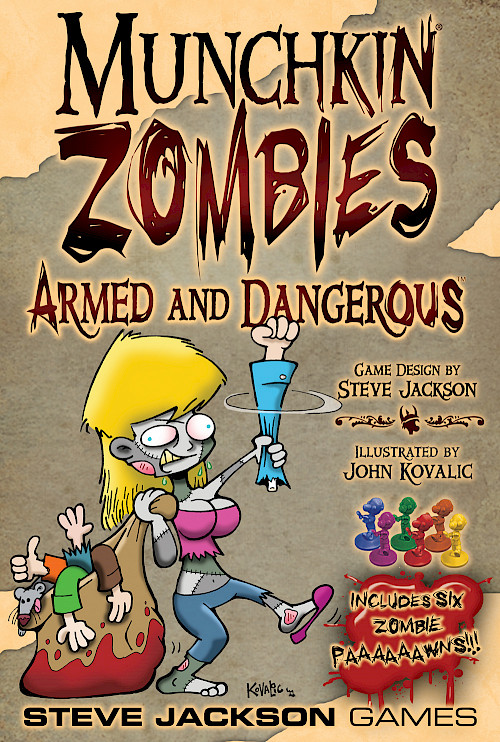 It has come to our attention that some of you like our little plastic Munchkin pawns – we've been sold out of the +6 Bag o' Munchkin Zombies for quite some time. But you may not have been aware that there's another way to get those pawns. We produced a special version of Munchkin Zombies: Armed and Dangerous for one of our partners a few years back that includes six zombie pawns in our standard six pawn colors (poor indigo, never getting any love). It has the same cards as the tuckbox version, Munchkin Zombies 2 – Armed and Dangerous, so you can get either one depending on how much you need plastic zombies in your life. Either way, it's a no-braaaaaaaiiiiner . . . get this expansion today!
In the unlikely event that you don't have Munchkin Zombies itself, where HAVE you been? Get the base game, the Deluxe edition with a cool Level-tracking gameboard, or the rapidly running out and never coming back Guest Artist Edition (drawn by guest artist Greg Hyland!).
Share this post!