May 30, 2020: Boot To The Head!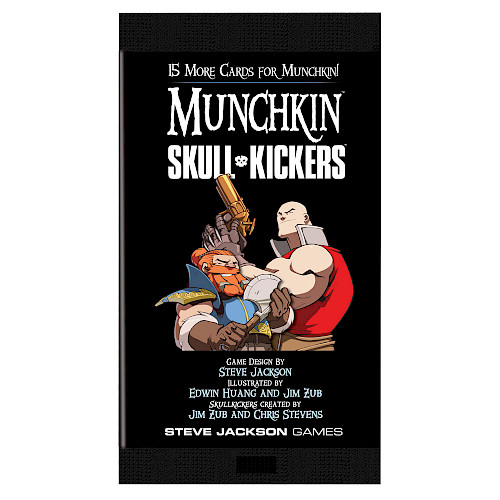 Get together with some pals, explore the world, and cause mayhem wherever you go. That's the premise of Munchkin Skullkickers, based on (and with illustrations from) the hit Image comic book by Jim Zub and Edwin Huang.
If you're a fan of the comic, you already know you want this 15-card mini-expansion. If you aren't, go ahead and grab this pack from Warehouse 23 or order it at your game store and then head over to skullkickers.com to start catching up on the adventure.
Share this post!