December 3, 2019: Lite Up Your Life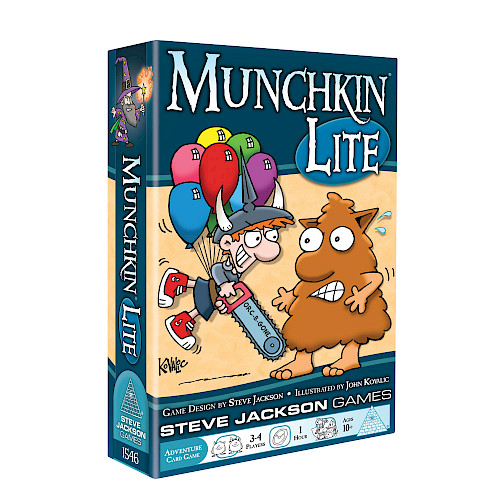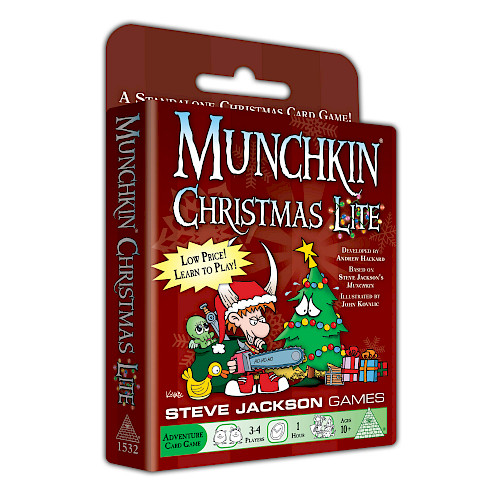 Sometimes, the full 168-card Munchkin game is just a little too much. We get it. That much awesome in a single box can be overwhelming. Fortunately, we've got a couple of games that can give you and two or three of your friends a condensed Munchkin experience.
Munchkin Lite is based on the original game with all-new art by John Kovalic. This 115-card set has all the flavor of original Munchkin, designed for a quicker, more straightforward game.
On the other hand, if you're in the holiday spirit, we suggest Munchkin Christmas Lite, a 112-card set where all the cards are in their winter finery. We've taken our favorite cards from the Christmas-themed mini-expansions and added them to some classics from the original Munchkin game decorated for the season (check out the lights strung on the Gazebo!). It makes a great game for a lazy afternoon where you're still in your jammies, sipping mulled cider and waiting for the turkey to finish cooking. (Thaw it early next time . . .) Christmas Lite is only available in the fall, so grab it quick before the holiday vault slams shut, or you'll have to wait for the end of 2020!
Munchkin Lite and Munchkin Christmas Lite: two great ways to get in a quick game of Munchkin.
Share this post!