July 2, 2019: Munchkin Steampunk: Girl Genius Error: Sorry, Shane!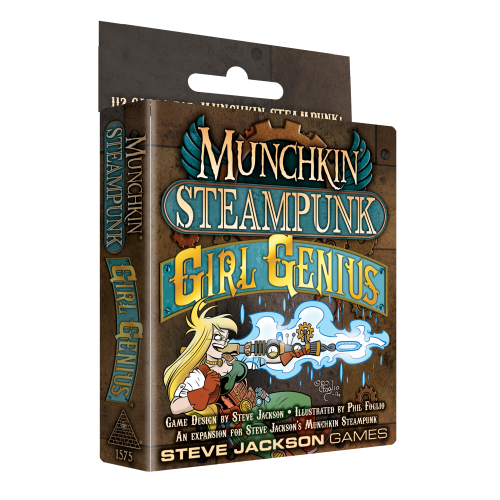 This is embarrassing.
To make sure that we got Munchkin Steampunk: Girl Genius to print on time, we asked Shane White (Munchkin Pathfinder Guest Artist Edition, Munchkin Pathfinder 2 – Guns and Razzes) to ink the art from Phil Foglio. Somehow, in all the work getting the game to print, his name was added to the credits as Sean White instead, and this mistake didn't get noticed before we had sent the final files. We need to set the record straight: Shane White did the inking work, not this Sean White character.
Shane, you have the apologies of everyone at SJ Games, and specifically from me: this was on me to catch and I missed it. The next time we print this expansion, we'll make sure you get copies that have your name in the credits.
Share this post!